Anders Magnus Josephson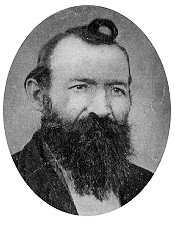 This web page is dedicated to the memory of Anders Magnus Josephson. He was born an Anders Magnus Nilson on 14 Apr 1824 in Lingo Soken, Jonkoping, Sweden.

He converted to the Church of Jesus Christ of Latter-day Saints on 4 Jul 1858 in Copenhagen, Denmark. He was baptised by John Barian Strool and confirmed by Nels Holemsted.

He was called on a mission to his native land on 24 May 1859 by Wederborg. He served four years, and baptised his future wife, Anna.

They emigrated to the USA in 1863, finally settling in Brigham City, Utah.

He died on 17 Apr 1880.
---
Table of Contents